Modern Studies are a band from Scotland-via-Lancashire.
They released their debut LP 'Swell to Great' through Song, by Toad Records in September 2016.
It was named the 19th best LP of 2016 by MOJO Magazine, and one of the 12 best LPs of 2016 by The Herald.
Swell to Great was reissued by Fire Records in October 2017.
The band are currently working on their next record, due on Fire in Spring 2018.
+++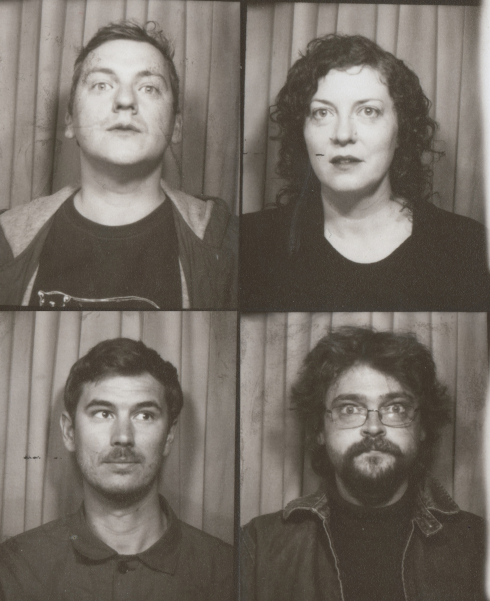 "there is a calmness in its melancholy, a beauty in its blues. These are songs that see the mystical beyond the material, abstracted folk ballads awash in memory."
★★★★ MOJO
"a gorgeous sound which lands somewhere between Belle & Sebastian at their most icily wistful, and Fairport Convention's autumnal folk-rock."
"a gorgeous collection of elemental psalms with a wheezing old harmonium at their heart. Quietly musing on memory, nature, shades of blue and bodies of water, Swell to Great is warm and melancholic."
"this is a treasure trove of songs that embrace, and transcend, place and time."
"I heard Pete Harvey, Scotland's go to cellist and arranger, describe his new project as 'hanging all sorts of things on the keys of an old harmonium.' Not half, for the Victorian pedals and bellows fairly creak and wheeze to create the atmosphere of a fully-loaded musical ship."
King Creosote 'Have you Heard' in Q Magazine
"an impressionistic mix of sea shanty post-rock and chamber pop. Like Rachel's with vocals, it's a gentle delight."